Roofing Panel
The Algoma Metal Tile line provides an elegant look to a home that is unmatched to anything else on the market in terms of fashion and style. It is available in 28 gauge steel.
View Algoma Metal Tile Projects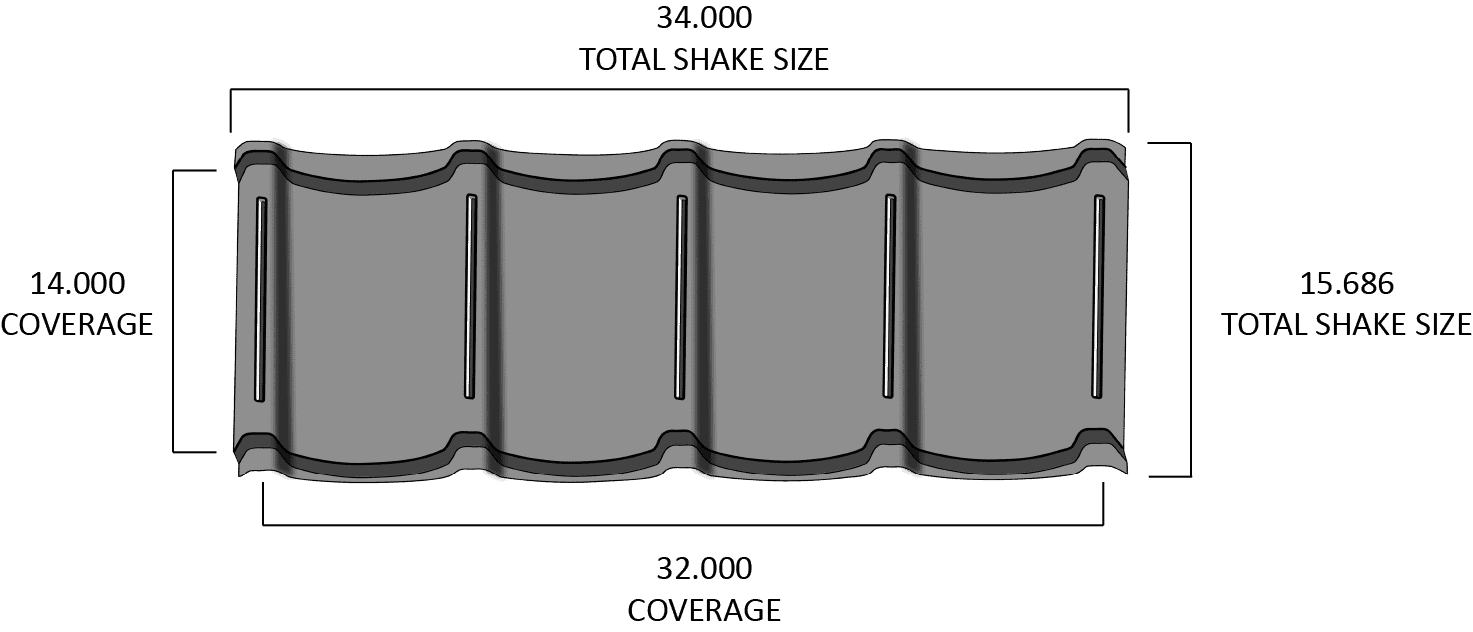 Algoma Metal Tiles come in five standard textured colours with a 40 year SMP paint system warranty. Other SMP classic colours are available by special order. There is matching trims available.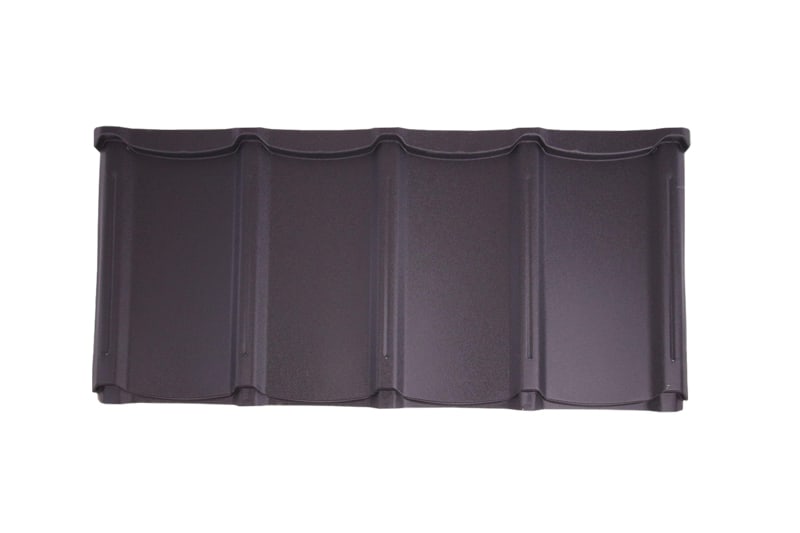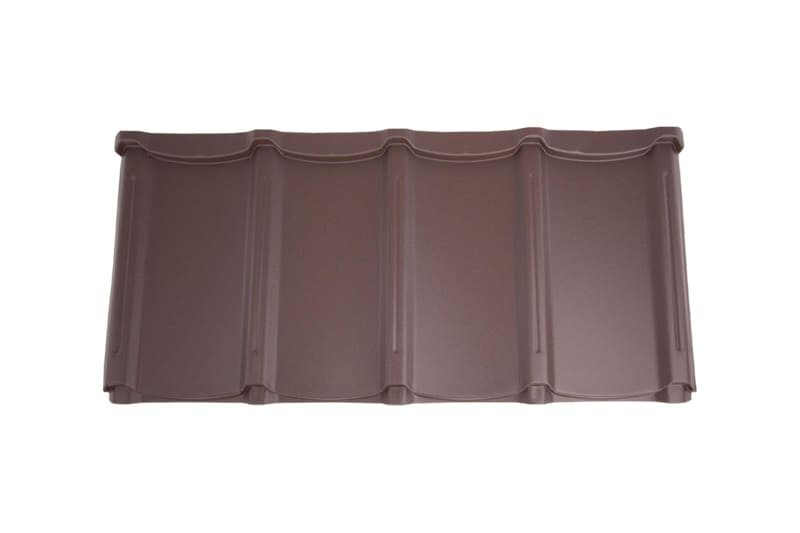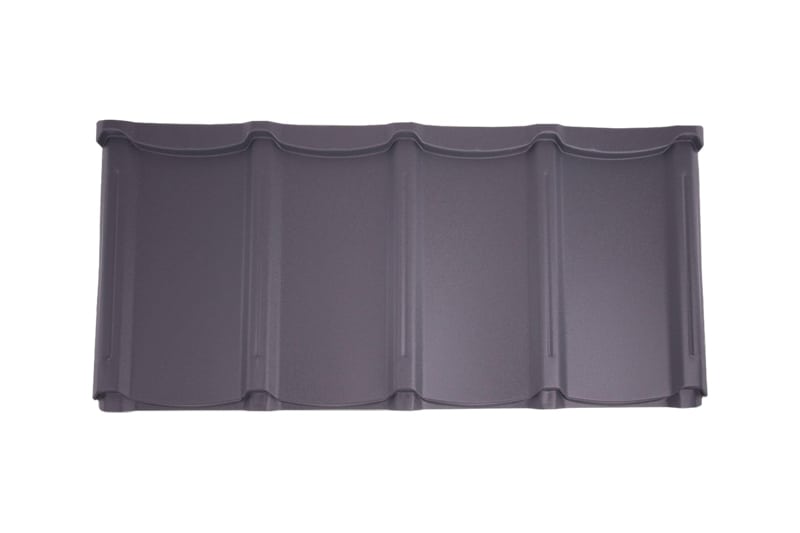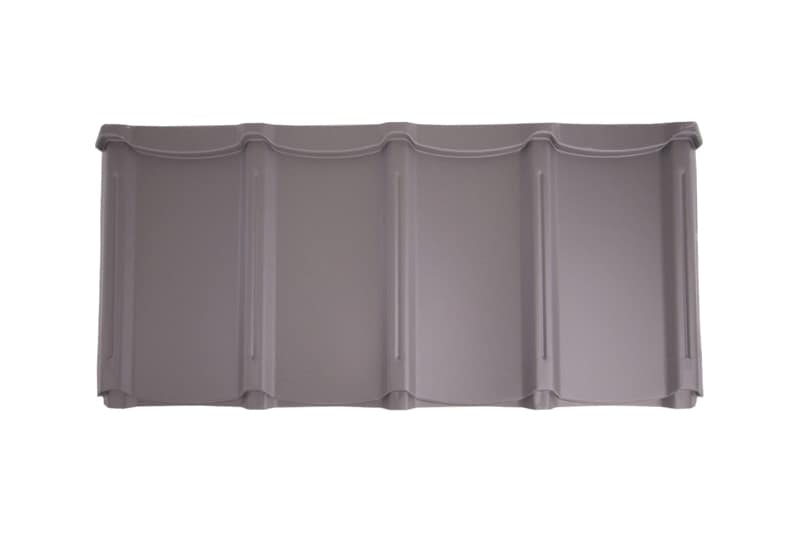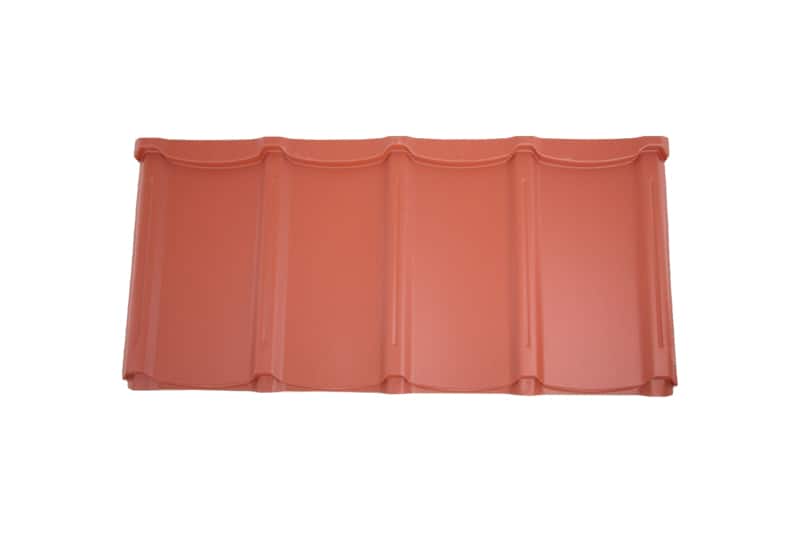 Trim available in all colours. Actual colour may vary slightly from those shown above.
Peace of Mind
40 year limited warranty.
Energy Efficient
Reduces heating and cooling costs.
Durable
28 gauge steel panels provide increased protection from harsh environments.
Increased Property Value
Maintains consistent, attractive appearance over the long haul.
Safety
Metal roofs offer added protection in cases of lightning or forest fires.
Environmentally Friendly Choice
Made from sustainable materials that are 100% recyclable.
Learn

More

About

Algoma

Metal

Tiles